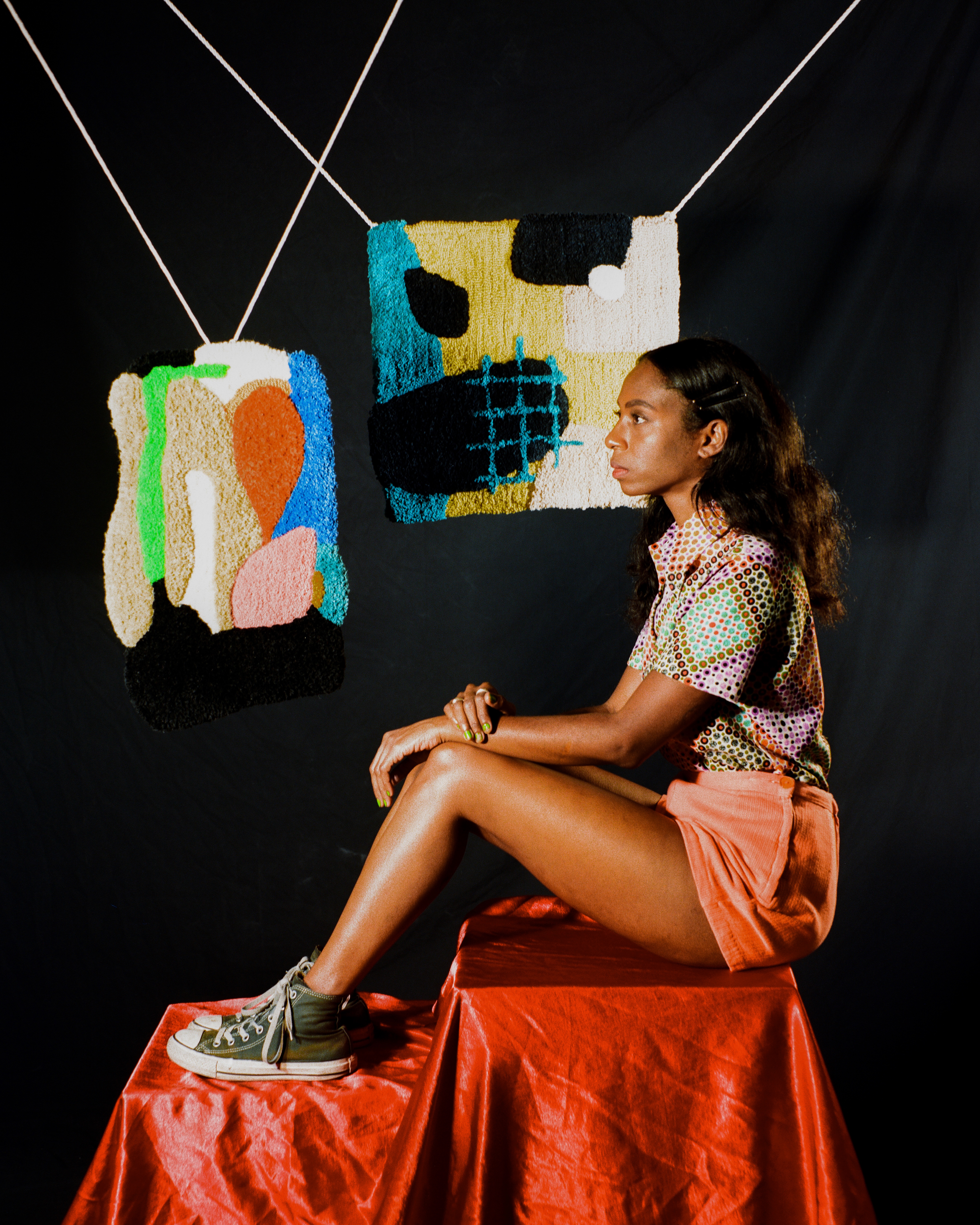 Denja Harris is a textile artist based out of San Diego, CA. Her work explores the world around her, reimagined into experimental fiber art.

Examining nostalgia by sourcing dead stock yarn in playful, vibrant colors and a variety of textures, she creates layered, free-form abstract patterns that take shape in an organic process. Her goal is to have the viewer take a step out of their current reality and explore their own unconscious imagination.

Each piece reflects work that is never duplicated, revealing how function and art can be combined to enhance a space and emphasize visual stimulation.